Cochrane
Cochrane Indonesia is an active part of the global Cochrane network that brings together more than 37,000 people from 130 countries. Cochrane produces gold standard health evidence that is free from commercial sponsorship and other conflicts of interest. It is used and trusted by individuals, governments, policy-makers and major organisations around the world, from the World Health Organization to Wikipedia. Doctors, nurses, researchers and health professionals in hospitals, universities and community health clinics in Indonesia and around the world use Cochrane evidence to underpin health decisions, policies and clinical care guidelines for patients. 
We know that relying on a single research study to guide clinical practice or health policy can be very misleading. Instead of looking selectively at single studies, Cochrane undertakes what are called systematic reviews - comprehensive assessments that consider evidence from research studies from around the world. Cochrane is all about ensuring that high-quality health evidence informs routine clinical practice and supports better policy making.
Cochrane Indonesia
Since 2004, a growing number of Indonesian researchers and clinicians have gained the knowledge and skills to conduct systematic reviews. Teams based at Universitas Gadjah Mada and Universitas Indonesia have conducted many training workshops in systematic reviews, and have contributed to Cochrane as authors of systematic reviews. 
The Cochrane Indonesia teams based at Universitas Gadjah Mada and Universitas Indonesia will be working with the Ministry of Health to inform policy and practice, and will also continue to train current and future generations of clinicians, midwives and other health professionals in evidence-based medicine. This is part of an ambitious program to make trusted health evidence more accessible to all Indonesians. To that end, we will also be translating high quality Cochrane evidence into Bahasa, so that more of our clinicians, health workers, journalists and citizens can access the information they need to make health decisions.
Together, we will contribute to better health care for people from around Indonesia.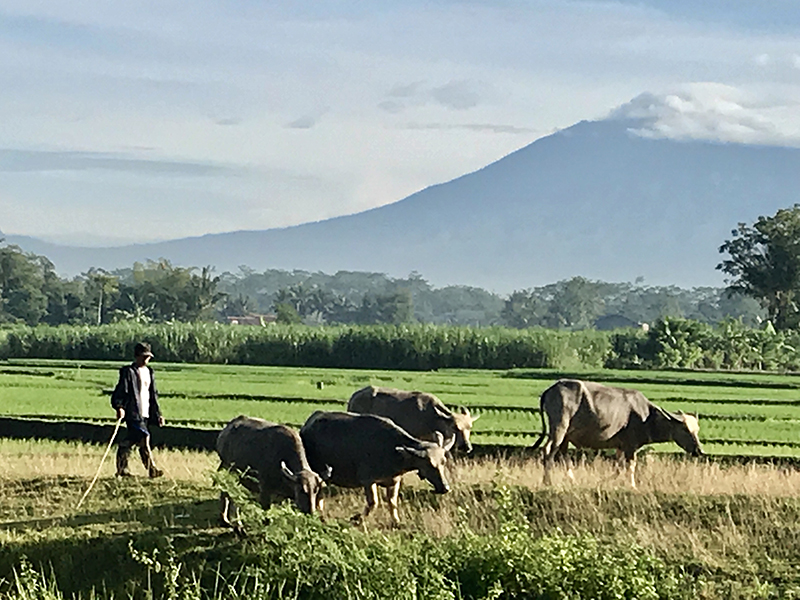 Image: Mount Merapi, Indonesia, photographed by Irwan Taufiq Qurachman